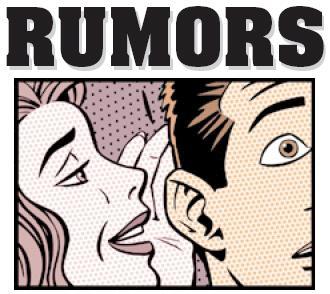 - It has become officially impossible to write anything worthwhile regarding the Hossa situation. The Fourth Period is a great site if you are into tracking hockey rumors, but honestly, it isnt worth tracking the Hossa situation. Everyday, the lead story is a picture of Hossa with the (insert: Bruins, Blackhawks, Rangers, etc.) purportedly being interested in signing him. Unless you are an NHL rumors website or a Canadian newspaper , then there really isn't much to say right now about the free agent market.

- What can be kicked around is the now infamous "Beware the Lightning" debate. Seth over at Empty Netters breaks down the history down there pretty well (only four players remain from a cup-winning team just three seasons later...wowzers). Faceoff Factor addresses the issue too, suggesting that a team's success can be, in many cases, related to the way they draft. Both quality reads.

- This is how you write a classy apology. Well done, Ms. Hill. I wish more writers would follow your example. I don't think Bill Simmons has ever had a slip up this big, but I think I speak for all when I say that his fondness for deflecting criticism by saying "the lesson as always is...that I'm an idiot" rings a little hollow.

- Bottom line concerning Doubt About It: we run this blog cause we want to, not because we are self-indulgent pricks that like to glorify the fact that we have a blog (we're pricks for other reasons, probably). Case in point: DAI's one year anniversary was June 15th. Who knew. Someone just brought it to my attention.

Rather than post a picture of a birthday cake and be all lame, I'll just say a collective DAI thanks to the readers, commenters, and contributors that have turned a lunch hour project into a year long...something. Jay, Jordan Staal, Dirkman, BrittleBones, Wieters, Frank the Tank, Set, Eddy, Stanley, Adam, Derek, and all of the other acquaintances we've made this year: your input has been appreciated, strange, inspiring, and, most importantly, suceeded in distracting us from what we were supposed to be doing. Kudos to you.